Workshop



Premeditated Business Networking

Because…success doesn't just happen.

Can you tell a "professional visitor" from "someone who really wants to get business done?"

Have you ever met someone, had a brief discussion, then afterwards wondered . . .

· What was her/his name again?
· What did he/she say she did?
· Why would I care?
· Did he/she want something?

There are those that dive into a well-rehearsed elevator pitch....like a runaway train, full speed ahead without regard or understanding of where they are going.

Some people believe in the "throw enough crap at the wall something will stick" approach to selling. But when you are selling yourself, what you do or how you get it done, this method can just leave a real mess to clean up later.

Many business professionals look for business in an Apple Orchard when they should be in the Orange Grove. Would you know if you were in the right place?

When marketing your business to your peers, associates and potential clients they need to be excited to do business with you. Not just know what you do.

In this 3.5 – 4 hour workshop:

· You will learn how to market your business and build a team of strategic sales professionals that work together.
· Take a quick tour of where you are at now.
· Map out your business and strategic partners - creating clarity like never before.
· Create a concise marketing plan and set goals.
· Learn how to effectively work an event and capitalize on every opportunity.
· Many people think business networking is Facebook, LinkedIn or You Tube what role do they play in making connections?
· We will tie in Social Networking with Business Conventional Networking and how they work together.

We will learn how to capitalize on the 78% peer recommendation for your products and services.

After this workshop you will have a clear, concise understanding of how to market and communicate your business.

Because Knowledge Is Your Power,

Rita

Registration Below ↓





Coming Soon. Please contact us for dates in your area.

Latest Top (9) News
---
Why SMU's new $6.5M sorority house went viral

When the Iota Alpha chapter of the Chi Omega at Southern Methodist University decided to show off its new $6.5 million sorority house to the Dallas Business Journal, we were happy to feature the luxe digs on our website. The story about the renovation of the former SMU Faculty Club into a 25,000-square-foot mansion-like home for 40 lucky Chi Omega sorority sisters struck a nerve, bringing in more than 650,000 page views and inspired other news organizations such as Cosmopolitan to report on our…

Sun, 31 Aug 2014 01:22:00 +0000

---
Is Southwest Airlines ready to 'evolve' to court (more) business travelers?

Could a surprising — some might say shocking — development at one of Europe's most notorious no-frills low-fare airlines portend any changes at America's low-fare, no-frills leader Southwest Airlines (NYSE: LUV)? Earlier this week Dublin, Ireland-based Ryanair, a hugely-successful low-fare, no-frills carrier, said it would introduce a new "Business Plus" product aimed at attracting more business travelers to the carrier. Over the years Ryanair has become famous — like few others — for putting…

Sat, 30 Aug 2014 16:00:00 +0000

---
At 11th hour, Tesla gigafactory deal is stalling in California

As the California state Legislature finishes up a two-year session, an incentive package meant to lure a giant Tesla Motors factory to California is stalling due to a lack of response by Tesla on what the company wants, one lawmaker says. Sen. Ted Gaines said Friday that while he is still holding out hope that a deal can be reached over the weekend, he is disappointed by Tesla's inattention. "Tesla has not come to the table to get a deal done," said Gaines, a Roseville Republican. "There…

Fri, 29 Aug 2014 23:38:00 +0000

---
Uber debate: City's new draft changes insurance, rate policies

The city of Dallas' transportation-for-hire work group made some changes to the proposed transportation ordinance it released on Aug. 8 to address concerns that included insurance, drug policies, rates and fares and wheelchair accessibility. For months, the work group has been working on creating a draft that could be adopted next year by City Council. The committee has been working to create an ordinance that better accounts for all transportation services available in the city, including Lyft…

Fri, 29 Aug 2014 22:51:00 +0000

---
See how much your favorite university gets from Nike, Adidas or Under Armour

Football players at the University of Nebraska aren't the only ones who benefit from the school's multimillion-dollar Adidas contract. The five-year deal includes $40,000 per year in Adidas gear for student sections and another $50,000 for ushers at sports venues. It even includes $10,000 for an annual campus event that promotes "student life." Of course, the athletic department gets the bulk of the benefit: $1 million in cash and $3 million in footwear and apparel annually. Such largesse from…

Fri, 29 Aug 2014 22:32:00 +0000

---
Transaction Action: Drake Commercial Group and Jones Lang LaSalle broker 11-acre sale to MPC Equipment Inc.

This special online feature details the real-estate sales, leases, new assignments and other deals that have recently taken place in San Antonio and other parts of Texas. Every week, we will post a new listing of some of the latest real estate news for our readers. Have some newsworthy real estate news to share? Contact real estate reporter Tricia Lynn Silva at tsilva@bizjournals.com. Sold! MPC Equipment Inc. has purchased 10.961 acres at Interstate Highway 35 and Loop 1604. Keith McRee of Jones…

Fri, 29 Aug 2014 22:27:00 +0000

---
Judge strikes down controversial Texas abortion law as unconstitutional

U.S. District Judge Lee Yeakel in Austin struck down an abortion law in Texas that opponents say would have forced more than half of the state's remaining abortion clinics to close, the New York Times reported late Friday. The Republican-backed state measure would have required all abortion clinics in Texas to adhere to the same standards as hospital-style surgery centers, the Times reported. However, the federal judge ruled that such a measure would have placed an unconstitutional burden on…

Fri, 29 Aug 2014 22:22:00 +0000

---
Blast Fitness flexing muscles in San Antonio with new health club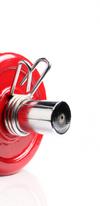 Blast Fitness Group LLC is opening the company's third health club in San Antonio in late September at Westpark Plaza in Northwest San Antonio. The health club is located at 6727 NW Loop 410 and it will offer group exercise classes, babysitting, tanning, a womens' only area, personal training, and strength and cardio machines. Rates start at $10 per month. In addition to the new health club at Westpark, Blast Fitness also has locations at the Parliament Square shopping center at 11799 West…

Fri, 29 Aug 2014 22:09:00 +0000

---
Exclusive: Don Godwin corners the market at U.S. 380, Dallas North Tollway intersection

It's been more than 35 years since longtime real estate investor Don Godwin started buying up real estate along the Dallas North Tollway, and he's just landed his best deal yet. Godwin, who began investing in Dallas-Fort Worth's northern reaches long before Jerry Jones, has landed his second corner at the Dallas North Tollway and U.S. 380 in Frisco, giving him a stronghold on the east side of the high-profile intersection that's already caught the eye of a number of developers. "That's the going-home…

Fri, 29 Aug 2014 20:36:00 +0000