Workshop



Premeditated Business Networking

Because…success doesn't just happen.

Can you tell a "professional visitor" from "someone who really wants to get business done?"

Have you ever met someone, had a brief discussion, then afterwards wondered . . .

· What was her/his name again?
· What did he/she say she did?
· Why would I care?
· Did he/she want something?

There are those that dive into a well-rehearsed elevator pitch....like a runaway train, full speed ahead without regard or understanding of where they are going.

Some people believe in the "throw enough crap at the wall something will stick" approach to selling. But when you are selling yourself, what you do or how you get it done, this method can just leave a real mess to clean up later.

Many business professionals look for business in an Apple Orchard when they should be in the Orange Grove. Would you know if you were in the right place?

When marketing your business to your peers, associates and potential clients they need to be excited to do business with you. Not just know what you do.

In this 3.5 – 4 hour workshop:

· You will learn how to market your business and build a team of strategic sales professionals that work together.
· Take a quick tour of where you are at now.
· Map out your business and strategic partners - creating clarity like never before.
· Create a concise marketing plan and set goals.
· Learn how to effectively work an event and capitalize on every opportunity.
· Many people think business networking is Facebook, LinkedIn or You Tube what role do they play in making connections?
· We will tie in Social Networking with Business Conventional Networking and how they work together.

We will learn how to capitalize on the 78% peer recommendation for your products and services.

After this workshop you will have a clear, concise understanding of how to market and communicate your business.

Because Knowledge Is Your Power,

Rita





Coming Soon. Please contact us for dates in your area.

Latest Top (9) News
---
The 'Tips for Jesus' mystery tipper identified as former PayPal exec

Over the last few weeks, reports have trickled in across the country about a mystery patron at dozens of restaurants who has been leaving pretty hefty tips for servers and noting on the bill "@TipsforJesus" — which prompted people to follow and share on a designated Instagram handle where images of the receipts were posted. And when we say hefty we are talking $3,500 on a $400 bill or $2,000 on a $215 meal. People have been speculating for a while about who it is and why someone would be tipping…

Tue, 10 Dec 2013 20:42:07 +0000

---

Livermore Lab raises $3.3 million for charity
Lawrence Livermore National Laboratory's employees raised $2.3 million in a charity drive, and the organization that runs the lab matched $1 million of that to bump the total up to $3.3 million. Money will go to the HOME Campaign (Helping Others More Effectively), which gives to community and nonprofit groups in the Tri Valley, San Joaquin Valley and Bay Area. The lab is managed for the U.S. Department of Energy by Lawrence Livermore National Security LLC, a coalition of the University of California…

Tue, 10 Dec 2013 20:32:28 +0000

---

StarMaker Interactive raises $4 million from Qualcomm and iGlobe
Karaoke app business StarMaker Interactive Inc. raised $4 million in its first round of venture funding. The San Francisco company makes singing game apps people can use to sing popular songs, record themselves and share those recordings with others. Technology giant Qualcomm Inc. (NASDAQ: QCOM) gave money in the round through its Qualcomm Ventures unit, and iGlobe Partners also invested. StarMaker is hiring for engineering and marketing jobs in San Francisco. Its headquarters are near Hampshire…

Tue, 10 Dec 2013 20:30:55 +0000

---
Competition for online students goes mobile as Coursera debuts iPhone app

Online education startup are taking their competition for students — and potentially paying corporate clients — mobile. Coursera, a Massive Open Online Course (MOOC) provider, today debuted a free iPhone app designed to let students access course content from their smartphones. Coursera seeks to extend its offerings to meet demand and, hopefully, generate more revenue. GigaOm notes that the new mobile offering fills a void, as third-party apps previously charged students to access MOOC content.…

Tue, 10 Dec 2013 20:26:14 +0000

---
Discussion with DMHC chief: How does the agency help consumers under the ACA?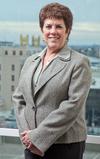 This is one of two parts of a discussion with Shelley Rouillard, director of California Department of Managed Health Care. She served as chief deputy director for two years before being sworn in as director Dec. 2. A longtime consumer advocate, Rouillard is chief of the state agency that regulates 63 HMOs and 52 specialty plans that provide coverage to more than 20 million Californians. Enrollment could swell by at least 2 million as new coverage kicks in under health reform. The increase will put…

Tue, 10 Dec 2013 20:24:59 +0000

---
Google buys more Palo Alto land, expanding size of potential campus site

Not content to take over all of Mountain View, Google Inc. is slowly assembling what could be a major new campus in Palo Alto. The company just picked up a building off Bayshore Road in a section of Palo Alto ripe for redevelopment, five months after it acquired 15 acres of neighboring property. In the latest transaction, Google paid $14.4 million last week, or roughly $410 a foot, for 3600 W. Bayshore Road. The 35,000-square-foot building sits on a roughly 2-acre pocket of land sandwiched between…

Tue, 10 Dec 2013 20:21:08 +0000

---
Catellus sells chunk of Pacific Commons to Heitman

Catellus is selling off an 865,000-square-foot portion of Pacific Commons, a retail complex in Fremont, to Heitman, a Chicago-based real estate firm — the largest retail property sale in the Bay Area this year. The buyer invests in real estate worldwide with about $27.8 billion in assets under management. Terms of the deal were not disclosed. Catellus began building the center, off of the Auto Mall exit of Interstate 880, more than a decade ago and will retain a 320,000-square-foot development…

Tue, 10 Dec 2013 20:18:23 +0000

---
Carson Landscape buys Rocklin building with eye on expansion

Finding new opportunities in south Placer County, Carson Landscape Industries has bought a building in Rocklin with plans to expand their services. "With the market, it's a good time to make an investment," said company president and chief executive officer Frank Carson. The 6,500-square-foot building, at 1635 Nichols Drive, wasn't for sale when Carson began looking for a new site. But with 3.5 acres of industrial property included, Carson said, he made an off-market offer to the build-to-suit…

Tue, 10 Dec 2013 20:14:57 +0000

---
Solar comes standard in JMC Homes subdivision in Lincoln

Roseville's JMC Homes opened a subdivision in Lincoln where solar is standard on every home. The Executive Series at Lakeside near the Lincoln Airport ranges from 1,915 to 3,927 square-feet and from three to six bedrooms. The development has 150 homes, and there is at least a 1.5 kilowatt system of Canadian Solar panels standard on every home. Solar power is a feature of the home, said Christine Rombouts, spokeswoman with PetersenDean Roofing & Solar of Fremont, which installed the systems.…

Tue, 10 Dec 2013 19:59:56 +0000